Koehler's Student Relief Bill Signed Into Law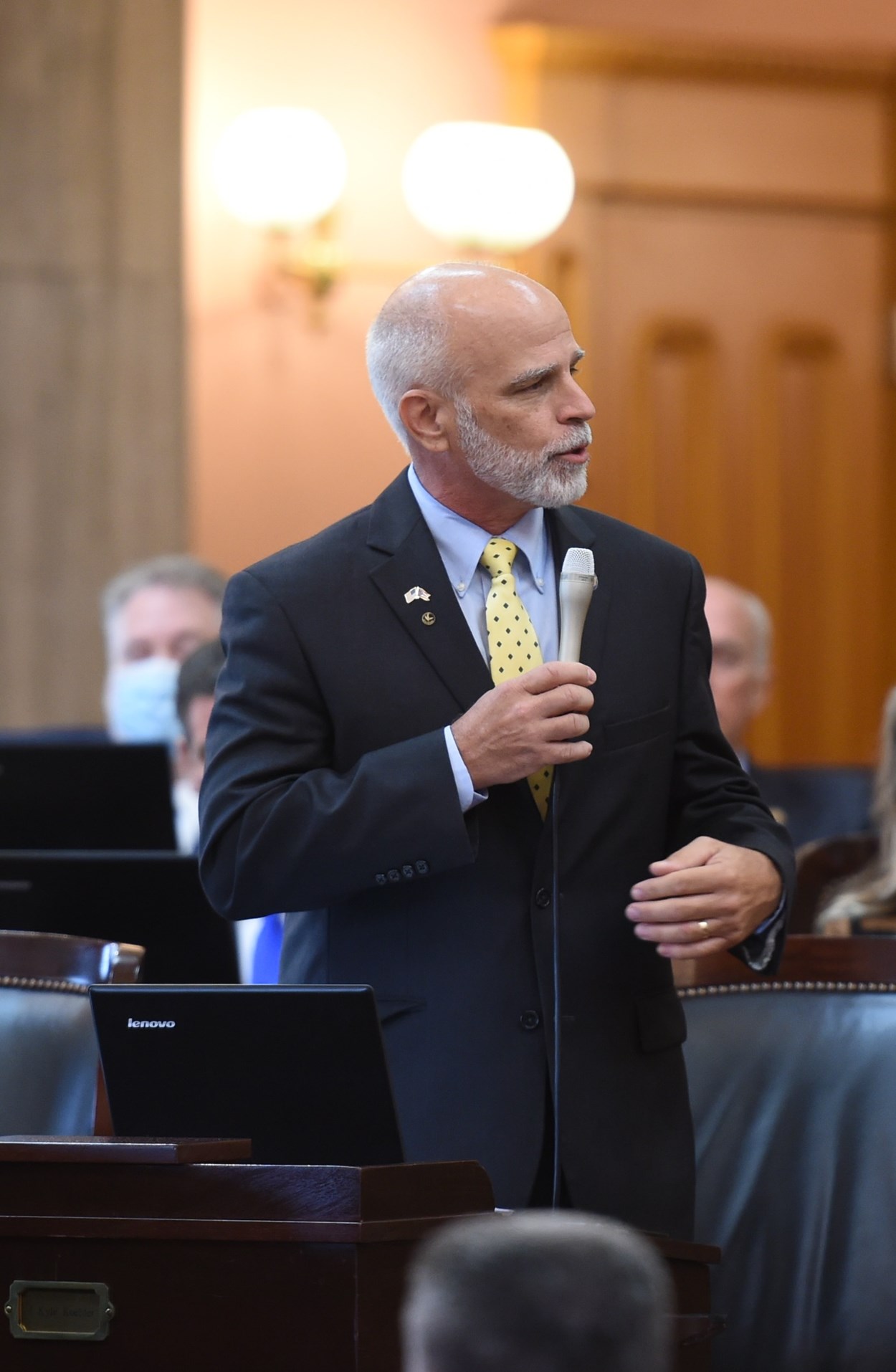 COLUMBUS – Substitute House Bill 67 was signed into law today by Governor Mike DeWine. Sponsored by State Representative Kyle Koehler (R-Springfield) and his joint-sponsor Adam Bird (R-New Richmond), Substitute House Bill 67 takes necessary steps to provide Ohio's schools and students relief for end of year assessments.
Provisions within the bill to ensure relief include the following:
Allows students in grades 11 and 12 to use end of course grades instead of mandated tests to fulfill graduation requirements
Provides flexibility for graduation requirements
Allows home educated schools to forgo end of year assessments
Extends end of year testing windows by up to two weeks
Extends date for reporting data for the state report card from September 15 to October 14
Waives the state-only American History assessment
Adds the OhioMeansJobs readiness Seal as a graduation pathway for the 2020-2021 school year
Provides clarification to Community Schools that their ratings cannot qualify them for incentives, unless they were eligible prior to the 2020-2021 school year
"With the wide inequity of preparation of schools, teachers and students and the wide variety of learning platforms being utilized during the pandemic, it's only fair that we provide schools, teachers and students with flexibility when it comes to end of year assessments," said Bird.
Koehler's bill started off as a bill to seek a waiver for all federally mandated tests for the 2020-2021 school year. However, the U.S. Department of Education sent out a notice in late February that they would not be issuing any waivers of this kind for mandated testing for any schools in the U.S. Therefore, Bird and Koehler re-worked the bill to still fit the needs of Ohio students.
Koehler concluded, "Substitute House Bill 67 has one single purpose: to provide relief to students who are returning to school so that these tests have as little impact on them as possible for this school year and this school year only."
The legislation will become effective immediately due to the bill's emergency clause provision.