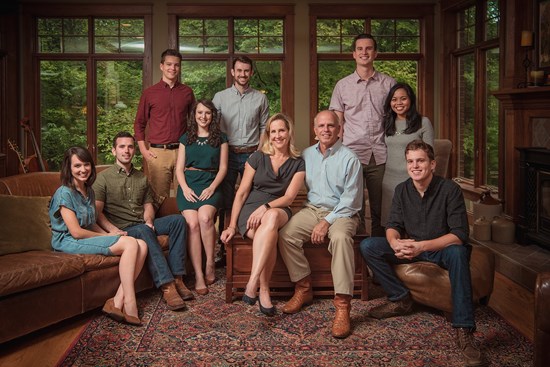 The Endorsements are all in for November 2020 Elections...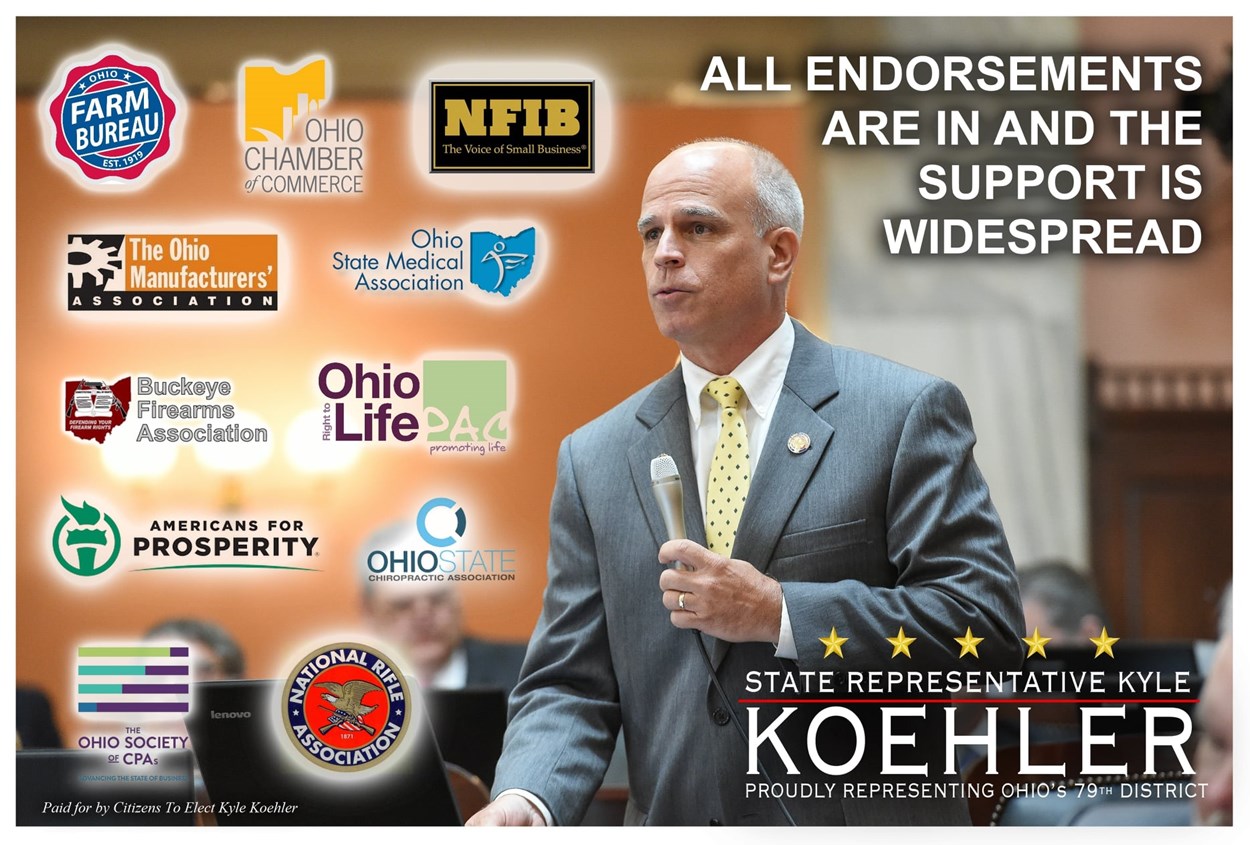 Kyle Koehler took on Payday Lenders in Ohio AND WON...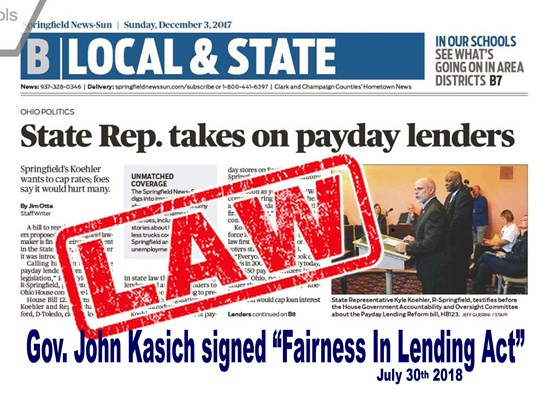 KYLE KOEHLER CALLS FOR REPEAL OF NUCLEAR BAILOUT AND NEW LEADERSHIP IN THE OHIO HOUSE...
He voted AGAINST the bailout to begin with and stands by that vote!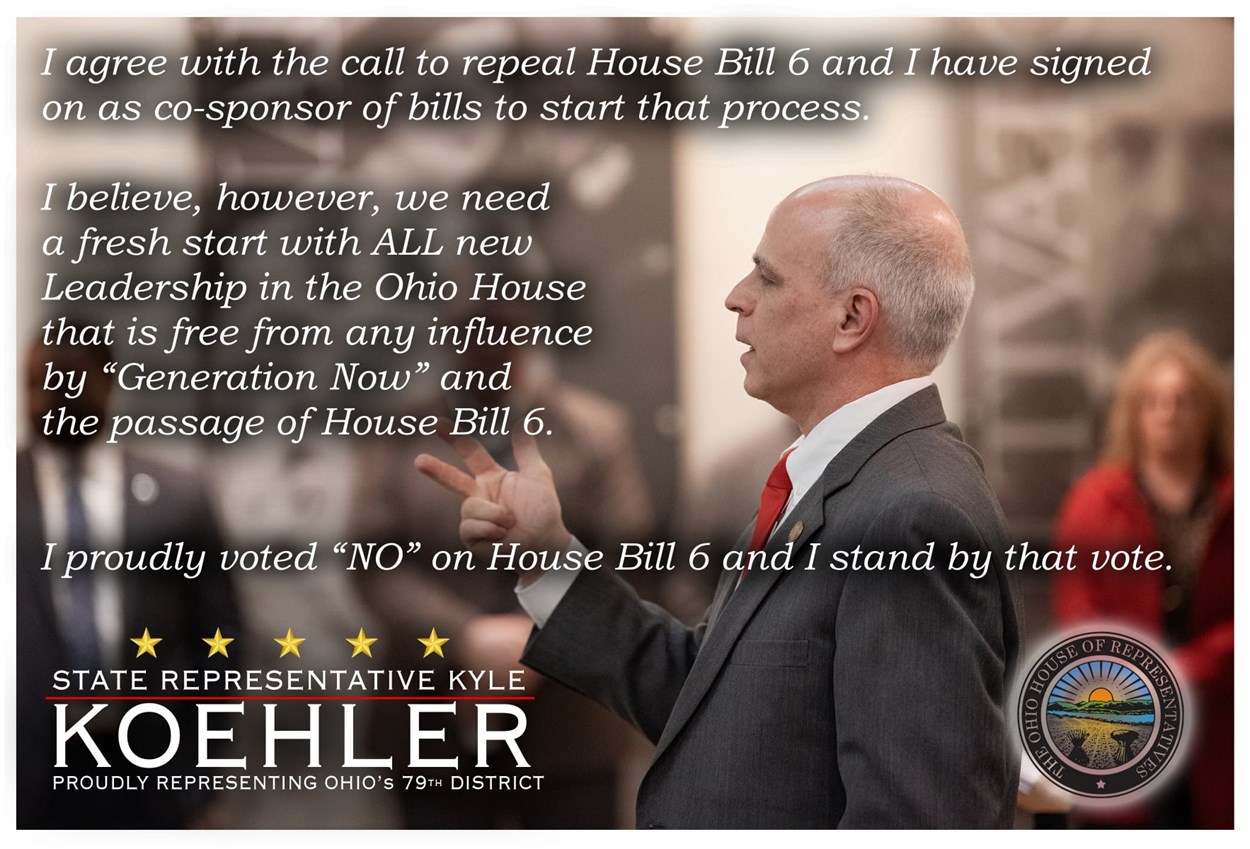 LISTEN TO WHAT OTHERS ARE SAYING ABOUT REP. KYLE KOEHLER...
State Rep. Kyle Koehler's Payday Lending Bill Passes Out of Senate
We've Come A Long Way Since October 2017
More Jobs - Lower Taxes - Smaller Government