THANK YOU for a huge win on November 4th!!!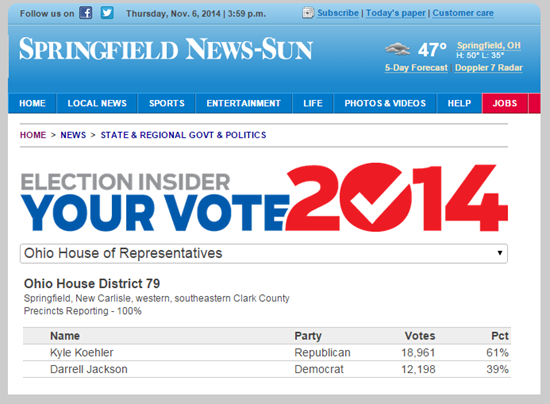 More Jobs - Lower Taxes - Smaller Government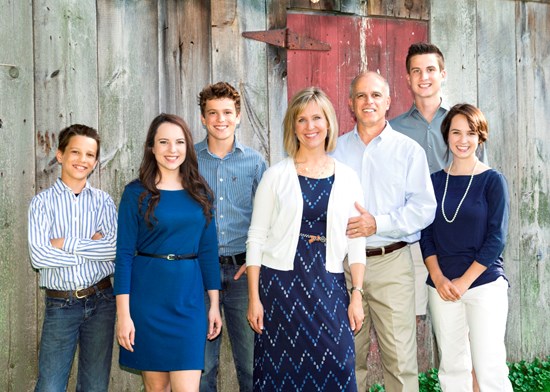 News
Thursday, October 2, 2014 10:42 PM
The Springfield News-Sun and Cox Media recently asked survey questions of both candidates running for the 79th District Seat in the Ohio House of Representatives. This media guide will help you compare candidates.
---
Wednesday, October 1, 2014 2:46 PM
The National Rifle Association - Political Victory Fund (NRA-PVF) has released their endorsements for the 2014 General Election. The NRA has endorsed Kyle Koehler for Ohio's 79th District.
---
Friday, September 26, 2014 1:45 PM
We need someone who is a proven job creator to represent Springfield and Clark County in the Ohio House. Kyle Koehler is that person.
---
Wednesday, September 24, 2014 12:09 PM
As a "Chamber Choice" endorsed candidate for the Ohio House, Kyle Koehler is prominently featured in the 2014 Election Preview edition of Ohio Matters, a bi-monthly publication by the Ohio Chamber of Commerce.
---
Wednesday, September 24, 2014 12:01 PM
Ohioans for Concealed Carry is a another gun rights group that has recognized Kyle Koehler's stance on protecting gun rights in Ohio.